IDOPTIC IS AN INNOVATIVE OPTICAL ELEMENT COMBINING STATE-OF-THE-ART MICRO FABRICATION TECHNIQUES WITH 4PLATE'S UNIQUE KNOW-HOW IN PLATE ENGRAVING.
Further Information here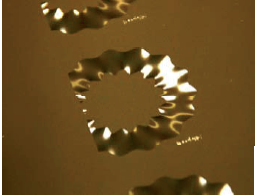 Faux-relief :
Faux-relief displays motifs which, thanks to the fineness of the engraved microrelief, create the optical illusion of 3D height regardless of viewing angle.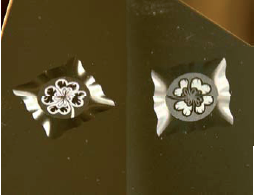 Contrast Switch :
Switch in reflected light contrast between image foreground and background upon tilt.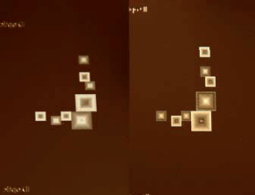 Dynamic :
Animated motifs which come to life upon tilt of the image. A wide range of possibilities are available including clear "pump" and "movement" effects.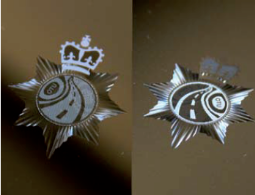 Two-way image :
Clear switch from a first image to a second upon tilt.