Plasma Technology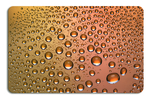 4SLIDE
Anti-stick coating for process optimisation.
Compared to other anti-stick coatings doesn't need to be reapplied over time. The very good anti-stick effect will give several benefits during production:
Drastically reduced electrostatic charge build up
No need for plate cleaning even after numerous lamination cycles
Easy foil separation from lamination plate
Improved scratch resistance (hardness: 400 HV)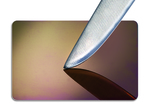 4SAM
Wear resistant DLC coating for long plate lifetime.
Compared to other coatings doesn't need to be reapplied over time. In addition to the very high scratch resistance are appreciable following properties:
Very high scratch resistance (> 1.200 HV)
Prolonged life time
Anti-stick effect
Reduced foil residues on plate surface
Reduced electrostatic build up